Favorite Dog Toys
For Your Coton de Tulear

The Results are in. Here are the favorite dog toys our visitors told us their Cotons couldn't live without.
Why are toys important for our dogs? It's essential that our pets get exercise and stimulation to ensure a healthy body and mind. Exercise every day can improve your dog's health and curtail bad behavior.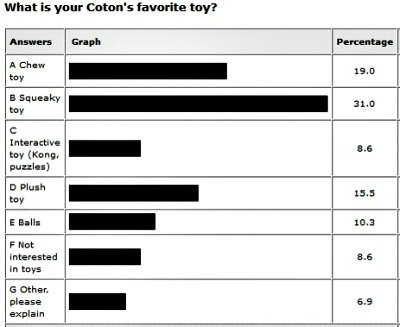 What are your Coton's favorite dog toys?  You can use our visitor suggestions as a guide, taking into account your dog's preferences.  
Does the sound of the squeaky toy make your pup weak in the knees knowing it is playtime?
Does your dog love to play fetch? Maybe a tennis ball or a Frisbee is his thing.
Is your dog a champion chewer? There are many chew toys designed for your aggressive chewer.
Does your dog get bored easily and look for trouble? Interactive toys are a good match for the mischief-makers. 

Your Favorite Squeaky Toys and Plush Toys

Problem:  Your dog needs stimulation during play and is satisfied by the sounds a squeaky toy makes.  Maybe he associates the sound with playtime. Aggressive chewers should avoid these toys, as they can dislodge the squeaking mechanism and it can become a choking hazard. Plush stuffed animal toys satisfies the need to carry something in their mouth, but watch out for stuffing and parts that can be chewed off and swallowed.

Here are some of your favorite squeaky toys and plush toys:
Kong Cozie Dog Squeak Toy - This combines plush and sqeaks all in one. If your dog doesn't like Marvin the Moose, she can cuddle with Ali the Gator, Buster the Squirrel, Floppy the Rabbit, or several other animal friends. Check out these other squeaky dog toys for your Coton to enjoy.
Neon Bright Plush Toys - this cuddly toy seems to be the right size for small dogs like the Coton. You can find more plush dog toys here.

---
Your Favorite Dog Chew Toys

Problem: Puppies teethe, and the need to chew can be mighty in some dogs. Instead of throwing out pairs of shoes and household items, a durable chew toy can satisfy this need safely without causing destruction to your personal items.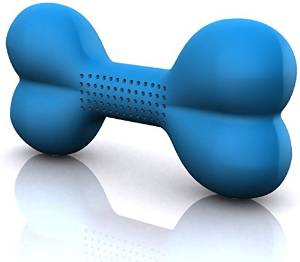 Some of your favorite dog toys for your chewers include:
The Hydrobone has a foam core that releases water as your dog chews. What a great idea if you're outside and your pup needs hydration. This is not durable enough, though, for any aggressive chewers.
Tug of war toys are a good option for strong chewers and it's a wonderful bonding experience because you have to participate in your dog's playtime. Luc could play tug of war all day - I still don't understand how his tiny teeth are stronger than me.
Tough chew toys are a must for aggressive chewers who can destroy their toys easily.

---
Your Favorite Toys for dogs who love to chase

Problem:  Dogs who are inactive are more prone to health issues and behavior problems. Chasing a toy is a fun way to incorporate the exercise all dogs need.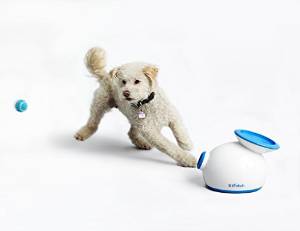 Here are some of your favorite dog toys that get them moving

iFetch is a great problem solver for those of you who have dogs that would play fetch for hours. You can get some relief by having this toy launch little tennis balls while you watch or when you're too busy. It can run on batteries so it can be used indoors our outdoors. If you want to be an active participant in a game of catch with your dog, here are some dog ball choices. Choose the size, the material, and the durability that fits your Coton's needs.

Frisbees are fun for the dogs who love to run and chase. This is a great choice for outdoor playtime. The Booda Flyer is made just for dogs so it's gentle on their teeth and can also be used in the pool.
Bacon Bubbles - Yes, that's a thing. I actually bought this for Luc after someone raved about it. He wasn't impressed, but if your dog loves to chase bubbles, what could be better than bacon bubbles?

---
Your Favorite Interactive Dog Toys

Problem: A bored dog should be avoided at all costs. Bored dogs get separation anxiety and can develop all kinds of behavior problems. All dogs need stimulation and exercise. Finding toys that can provide this kind of stimulation can be priceless.

Here are some of your favorite interactive dog toys:
IQ Treat Ball is good for dogs who are motivated by treats, as your dog has to try to get treats out of a ball. This was right up Luc's alley; he loves it. But because it's plastic, it keeps rolling under the furniture. If you have an area where this can't roll under furniture, it will be a big hit. It keeps your dog mentally and physically stimulated. I have found that the Kong is a better alternative for Luc since the rubber prevents rolling under furniture.

The Green Interactive Feeder was actually designed as a way to slow down fast eaters, but some of our visitors use it to dispense treats in a fun way that makes your dog have to work for it.
---
Your Favorite Dog Toys for the Water

Problem: Depending on where you live, outdoor living can be a large part of your lifestyle. Keeping your dog safe and entertained is easy with the right toys. Swimming or playing in the water is a perfect way to keep active and cool in the summer time.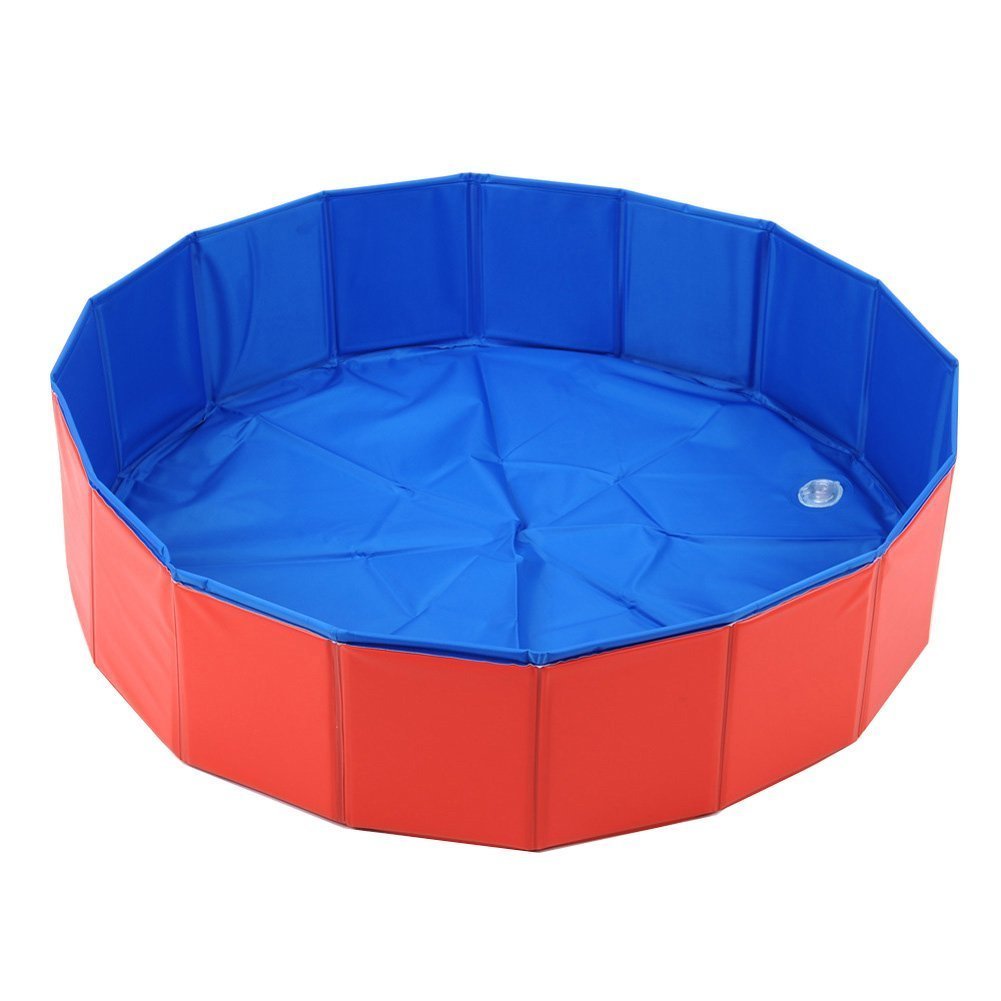 Here are some playtime ideas for your Coton swimmers
Cool Pool - Not everyone has a big swimming pool in their backyard. If your dog loves the water and you can't get to a big pool, lake, or ocean, why not just get out the hose? This is easy (no inflating necessary), fun, and affordable.
Water Buddy - Once your dog is in the water, what's she going to play with? This toy squeaks, you can chase it, and it floats.
---
Your Favorite Multi-purpose Dog Toys

Problem: Your dog needs multi-sensory satisfaction when playing. Some dogs need to chew and have something soft and plush, others like their ball tosses to make noise.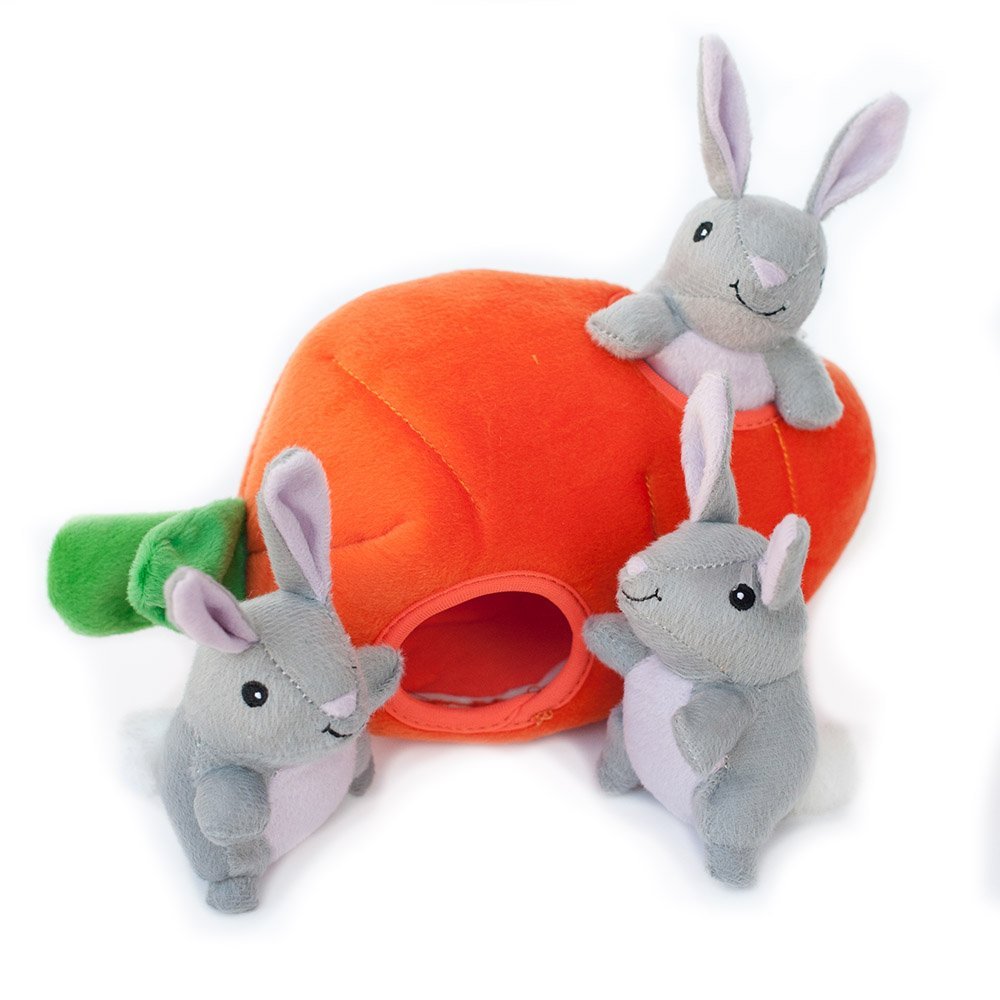 Here are some favorite dog toys that have a combination of functions:

Hide and Seek

combines an interactive puzzle with a plush squeaky toy.

You can get it with bunnies, chipmunks, meerkats, monkeys, or pandas.
Lamb Chop is a squeaky toy and plush toy all in one. I've never met a dog that didn't like Lamb Chop.
Kong Squeaker Tennis Ball Toy combines a squeaky chew toy with a ball for those who like to chase. My dog loves playing fetch with anything that squeaks.
---
Other Related Links

Make sure your favorite dog toys are safe

Copyright© 2008- All Rights Reserved