My Story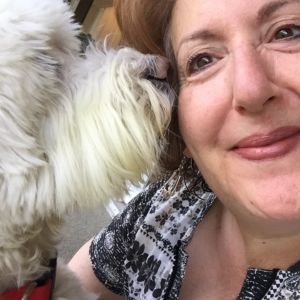 I've been an animal lover my entire life and I can't imagine not having a pet or 2 or 3. I've never really had an affinity for one specific breed over another – I love them all. Mostly I've had some kind of "mutt" or mixed breed dog over the years.
I accidentally stumbled upon Luc after my little 15 year old beloved Yorkie mix passed away a few months previously and I was ready to bring another dog into my home. I couldn't believe it when I found Luc; he was perfect for me. He fit every requirement I was looking for in a dog (except the price tag).
I had never heard of the breed but after falling in love with him and then doing my research I knew we were a perfect match.
Over the years I have been quite surprised at just how rare this dog is. Hardly anyone I know has heard of the breed and I hate when people ask me what kind of dog he is because I know when I tell them they're just going to give me that blank look that says "Huh?"
I decided to create this site because there just isn't enough information out there on this breed and I was hoping to connect with other Coton de Tulear lovers.
Maybe if you're lucky you can find a one or two sentence blurb in dog breed book, but check out any library or bookstore and you can see that there just isn't a great wealth of resources available. That's why I decided to write my own book, Meet the Cotons.
Sadly, my dog Luc passed away in 2021. He was the inspiration for this website and I miss him still. But my new Coton, Lucy, has been a joy and has given me new inspiration to keep this site a place where Coton parents can learn and gather.
I've had a blast getting to know other Coton parents from all over the world who have generously shared their love and knowledge about the breed. I hope you enjoy the site as much as I do and please stop by and share your stories and photos.



With Great Appreciation,
Gale Lennard (and Luc & Lucy)


Copyright© 2008- All Rights Reserved