Choosing a dog is very personal

Is a Coton de Tulear right for you?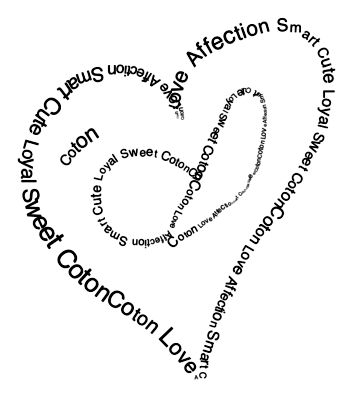 Choosing a dog can impact your family for many years to come. It's important to make sure you choose the best dog for your lifestyle.
Here are some general characteristics of the Coton de Tulear to help you make choosing a dog a little easier.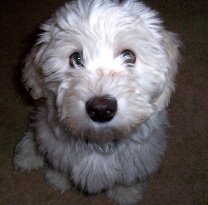 See the matrix below to determine if the rare Coton de Tulear is the right dog for you

| | |
| --- | --- |
| Size | The Coton de Tulear is a small dog averaging 9-16 lbs. The Coton dog is great for apartments and small homes. This is just an average, my dog Luc was significantly larger than the standard, so make sure you know the details of your puppy from the breeder. |
| Temperament | While every dog has its own unique personality and genetic traits, in general, the Coton de Tulear is perfect for just about anyone. These dogs love people, children, and other animals. Cotons are friendly, gentle, smart, easy going, and protective of their owners. They are not aggressive, but will get protective & bark when strangers approach. This breed needs to be with their people, so if you want the kind of dog that can be left alone all day, the Coton is not for you. |
| Price | Unfortunately, because the Coton is so rare, the price can prevent people from choosing this breed. On average, the cost ranges from $2000 - $3500 when obtaining a puppy from a reputable breeder. Check out the Coton de Tulear Rescue for a more affordable option. |
| Health | No known health issues when obtained from a reputable breeder |
| Life Expectancy | 14 – 17 years average life span |
| Grooming | This is a glass half full or half empty category. On one hand this breed does require more daily grooming than some other breeds due to the nature of its coat, but on the other hand, Cotons are nonshedding small dogs and are ideal for those who suffer from allergies. NOTE: A puppy cut can make care of the Coton coat a breeze. |
| Intelligence | Be careful with this breed as they will often outsmart you. They are highly intelligent and will look for ingenious ways to get into trouble if they're not properly trained. Because they are so smart, training comes easily to them and they take quickly to house-training and obedience training. |
| Companionship | The Coton de Tulear is the perfect choice for those looking for a companion dog. They are affectionate, playful, and love to be with their owners. They are great huggers. |
| Kid & Pet Friendly | Cotons will be a perfect addition to a home with children as well as other animals. (Yes, even cats) |
Choosing a dog who will become an important member of your family shouldn't be taken lightly. Learn more about small breed dogs at Choosing a small breed dog.

Home | Sitemap | About Me | Contact Me
| Privacy Policy | Disclosure




Copyright© 2008- All Rights Reserved