Show us Your Coton de Tulear Puppy Cut Photos
Deciding on whether the Coton de Tulear puppy cut is right for your dog is a very personal choice.
Are you concerned about the amount of time it takes to bathe and brush your long haired Coton dog?
Do you get frustrated with finding a groomer who knows how to groom your Coton the way you like?
Is matting a constant issue for your dog?
Does your Coton hate getting brushed?
Does your dog have allergies or skin conditions that require frequent bathing?
Do you like the look of shorter hair on your dog?

If you answered yes to any of these questions, a Coton de Tulear puppy cut is probably a good decision. After all, you can always let it grow out if you don't like it.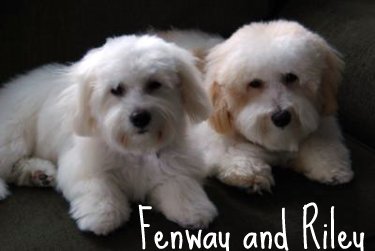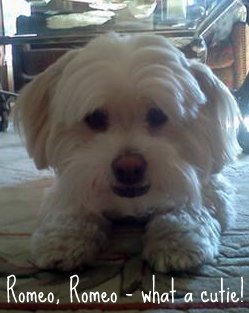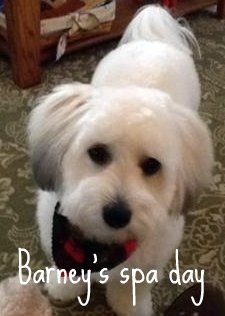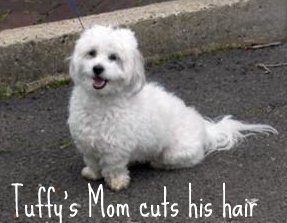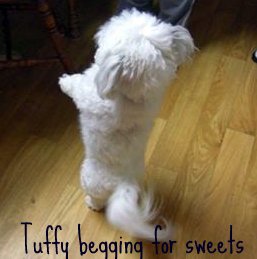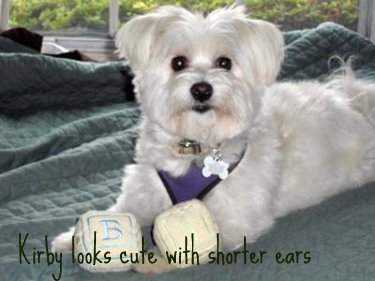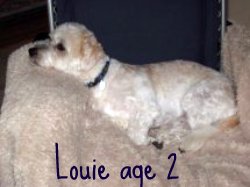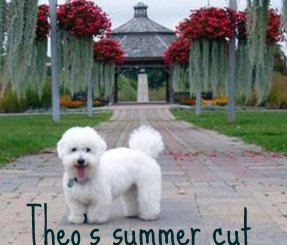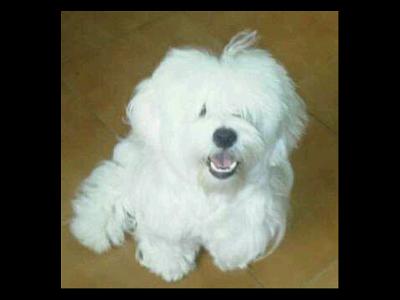 Coton with a fringe-Twixy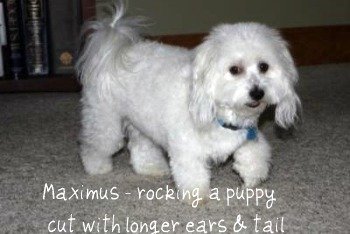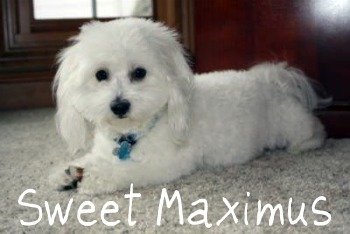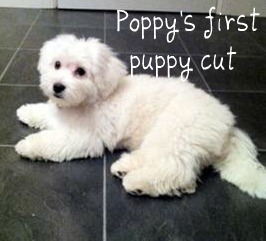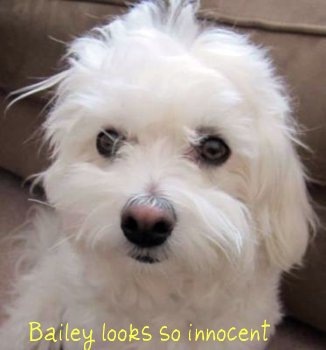 ---
Show us your puppy cut photos so others can decide if it's the right look for their dogs. It's also helpful to take a photo to your groomer so they know how you'd like the haircut to look.
Show us your Coton's puppy cut
Upload your photo(s) and share any other information you'd like about your dog below.
See what other visitors have submitted
Click below to see contributions from other visitors to this page...

Home | Sitemap | About Me | Contact Me
| Privacy Policy | Disclosure




Copyright© 2008- All Rights Reserved