Blue prefers her puppy cut.
by Leslie
(Weston, FL)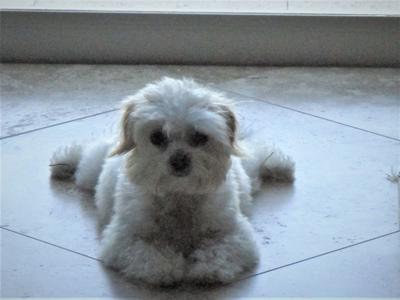 Blue-Florida Coton
I know - and so does Blue - that I would not be able to keep up the brushing and grooming of the true Coton cut. She is quite happy, and thinks it keeps her looking young. It's hot in Florida, so it helps her stay cool as well.
Join in and write your own page! It's easy to do. How? Simply click here to return to Coton de Tulear Puppy Cut Photos.
Copyright© 2008- All Rights Reserved