"Red pens aren't toys????"
by Kathy Kilcoyne
(Loveland, Colorado)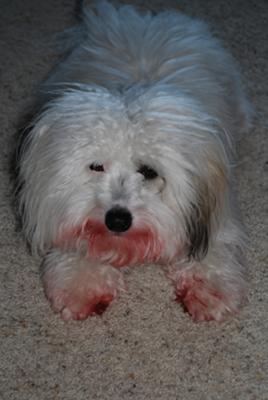 Because of the travel and time demands of our jobs, my husband and I decided to wait until we retired to get a puppy. We were fortunate to have both retired within a year of each other and began "the hunt" for the perfect pooch, when we came across "Toby". I fell in love with him online...and once he was placed in my arms by his breeder, you couldn't pry him away with a crowbar!

The long wait for the perfect puppy was well worth it. Toby is a shy little boy, but very much a "big dog" in a small dog's body. And, adding him to our family has allowed us to "fast-track" some of our long-term home and technology updating plans! For example, we replaced our cell phone with an upgraded version, after Toby mistook the previous one as a chew toy. And, we replaced the Berber carpeting in our living room with hardwood flooring, when Toby discovered how much fun a red pen could be!


Copyright© 2008- All Rights Reserved