Our Racoon & Posuum Treeing Pet
by Peter & Maureen Sangster
(Burlington,Ontario.Canda)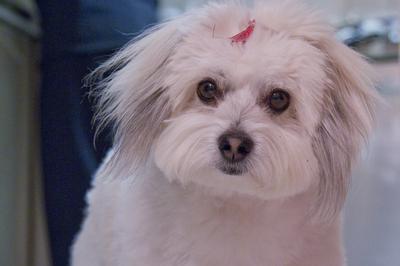 Daisy will be nine this September and she is still concerned with keeping Rabbits, Squirrels, Posuums and Racoons out of our rear Garden. We back onto Conservation Land, so we see just about every kind of Wildlife imagineable. We have seen Foxes, Coyotes and Coywolves.

Thank goodness the Racoons have not figured out that they are bigger than Daisy, and for the most part the stay on the other side of the 5' fence. Daisy appears to be able to jump at least 2' up the fence.

I had no idea that a small dog would have so much energy. We walk an hour each morning and 1/2 hour each night and 1 1/2 hours on Sundays and she comes home and races up and down the back garden.

Copyright© 2008- All Rights Reserved