My Rescue Wonder Dog
by Christine
(Kent, Ohio USA)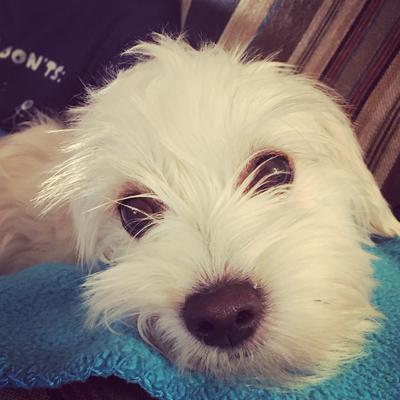 Our little Habibi was rescued from a puppy mill here in Ohio. She lived 5 years in a cage; uncared for, unloved and neglected. All so people can buy a dog in a store.

We brought her home two days after she was taken into the rescue center. She was frightened and shy. Only 7 days later. She is completely trusting of us, loves walks, cuddles and is already giving signs to go outside to potty!
She already knows that she is a beautiful princess Who deserves the very best. She is wonderful and so much more trusting than we could have ever imagined. She's a real wonder dog in our hearts.
Join in and write your own page! It's easy to do. How? Simply click here to return to Coton Rescue Stories.
Copyright© 2008- All Rights Reserved