My angel Bella Love
by Nancy
(Chicago, IL,USA)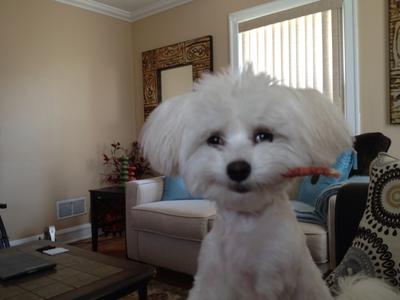 My Bella is amazing!!! Bella came into my world at a time when I was going through the loss of a pregnancy. She has brought nothing but love and joy to me, my husband and family. She has the best personality and I swear she thinks she's human. T

The best feeling is when i come home from work and she runs to the door then lays on her back so i can rub her belly. I have to give her 15-20 mins of attention when i get home or she will pout!!! Bella loves her scheduled life. Example at 10:30pm she comes to me and makes a grunting/whining sound, which means come on mom I gotta go out and then let's go to bed! 6am shes ready to play before i head out to work. Then wants to lay w her poppa before he heads off. Adorable!!!

She is a picky eater. She'd rather eat chicken and rice then anything else. She loves to go bye bye. Anytime she can get into the car she's happy.

Copyright© 2008- All Rights Reserved