Morris Minor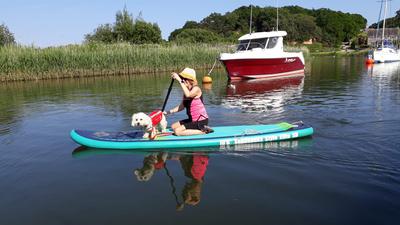 Morris Minor dog
Morris is 3 and 1/2 and enjoys a happy and active life with his sister Jey. He lives in Dorset, United Kingdom.

He is a very sociable boy and likes to meet people and most dogs on his walks. However, he will tell off any dog big or small that he considers rude. He looks after the house and if there are any strange things in the bushes or on the TV he will tell us and stop them coming through in to our TV room.

When he was a puppy he was brown and white. He has black and pink skin under his white coat. He loves long walks in the country. He does not like the rain because he hates it making his coat wet. We live near the seaside and he loves playing on the beach and runs really fast on the sand to leap and catch the ball. He paddles on the sea up to his belly if there are no waves on the beach.
Copyright© 2008- All Rights Reserved