Miscommunication with my Groomer
by Kimberly
(Florida )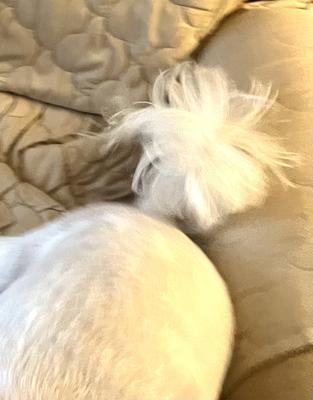 My sweet Henry , a gorgeous Coton, just turned 6 years old this month. I told my groomer that I wanted a short cut all around and just trim , shape the tail for summer. A summer cut.

My groomer said okay a low cut. Not knowing what a low cut is I said yes. My sweet Henry has been shaved all around his body, even his tail! His gorgeous cascading plume of a tail gone! Just a sprig of a tiny fan at the top.

I am so very upset. Will his fur grow back? Will his tail grow back with the beautiful long plumage hair draped over his back?

I'm so worried that his tail will never be the same or his lovely wavy hair!

I'm including his recent cut and tail.
Copyright© 2008- All Rights Reserved