I can't decide whether my dog is a coton de tulear or a havanese
by Iris
(Albania)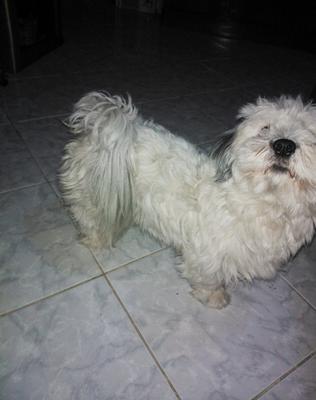 Hi guys I'm Iris again.So my dog looks a lot of a coton de tulear but it can be a havanese too.I'm so confused.I see that she has a lot of a coton de tulear characteristics but the tail is the thing cause i know the coton de tulear tail hangs below the tarsal joint of the hind legs while my dogs is like hanging sideways not coming up to her back but she has a very long tail.


I love her the same no matter what breed she is but I want to know because I know that the coton de tulear does not have a problem with cold weather while havanese gets cold easy and where I live winter is very cold.I also want to know her breed cause I want to know how long she lives and also want to train her.
Thank you all for your last answers.I appreciate all your help and your sweet answers.
Copyright© 2008- All Rights Reserved