How to stop nighttime barks
by Pam Bareja
(San Francisco, CA, USA)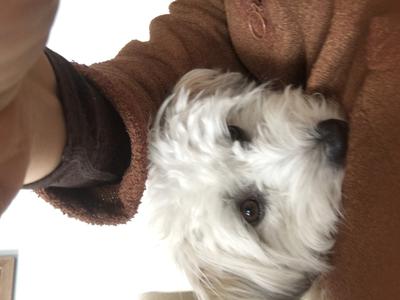 My 1 year and 3 month old Coton has started barking at night. She will bark twice and then stops but it wakes me up. She has been barking for the past two weeks. I live in San Francisco so our air quality has been bad due to California fires for the past week. But her barking started before the air quality changed.


She is on raw food diet with no grains. She gets about 2 hours of walking every day.
I tried giving her CBD treats but she still barks 2-3 hours our bedtime when I'm in my deepest sleep.
Please help!
Pam
Join in and write your own page! It's easy to do. How? Simply click here to return to Coton FAQs.
Copyright© 2008- All Rights Reserved