how to replenish thin coat
by becca
(reno, nv)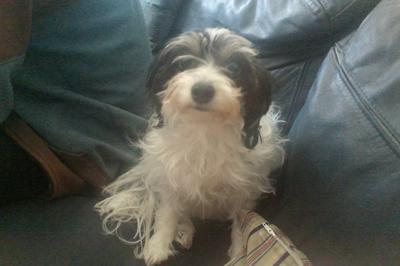 spaghetti
My coton, Spaghetti, is a rescue. We only just found out that she is a coton. The shelter thought papillon mix? But after looking at pictures and doing lots of reading, we are now sure she's our little cotton ball.


I'm concerned however that her coat is pretty thin. She has had a lot of struggles with fear and anxiety from her past which we've been working through, and I think that could be the reason. She was really matted at the shelter so we had to get her clipped but the growing coat is still thin where i can see her skin in some places
Wondering if anyone has any tips for how to bring back that thick fluffy coat?
Copyright© 2008- All Rights Reserved