Eighteen months old now
by Connie
(England)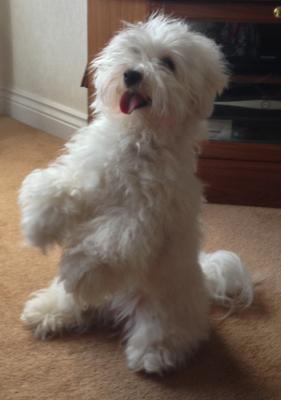 Now give it to me!
Hello,
Connie's had her end of Winter bath, ready for Springtime. Progressing with training, but emergency recall and confidence when walking are still an issue.
We find the information from other contributors very helpful, so thanks to all who, like me, use this site.
Hope you like the picture.
Bye for now.
Copyright© 2008- All Rights Reserved