Dog Weather Solutions
For Any Season

The Coton de Tulear is a hardy dog, but they still require care in extreme dog weather conditions. Here you will find tips from our visitors on how to protect your dog in cold, heat, snow, and rain. 
Care for your Coton as you would care for a child or any loved one. You want to ensure your dog is cool and hydrated in the heat; warm and comfortable in the cold, and safe and dry in the rain and snow.
Can Cotons live in the tropical heat or the freezing cold? They can live almost anywhere you can live. But like you, they need safety measures in place to stay safe and comfy.
Discover dog weather tips and recommendations from our visitors below.
Your Favorite Dog Weather Solutions for Summer

Problem:  Hot weather can pose safety problems for our pets such as heat stroke, dehydration, and even sunburn. Have fun in the summer, but make safety a priority as well.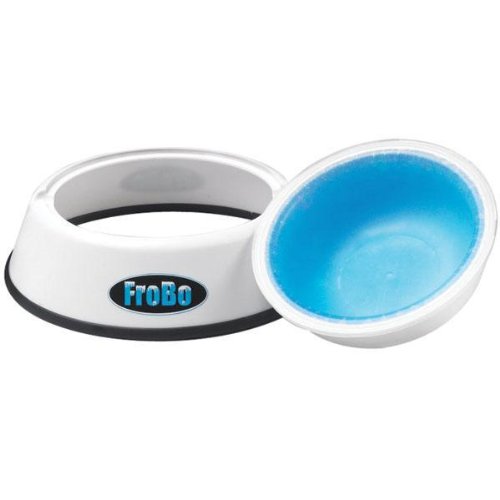 No. 1 - Hydration.  It's very important to have water available when you take your dog outside in the heat. This freezable pet dish is a wonderful way to keep water cool for up to 8 hours. If you're going to be traveling with your dog, having a travel water bowl is a must.
No. 2 - Paw pad protection. Protect your dog's paws when you're walking on hot pavement or hot sand at the beach. If it's too hot for your feet, you can be sure it's too hot for your Coton's. Musher's Secret is the most recommended paw protector from our visitors. (It also protects in extreme cold as well).
No. 3 - Sunscreen. Cotons can be prone to sunburn due to their white coats. No need to avoid summer fun, just break out the sunscreen. Pay extra attention to the nose. You can find sunscreen especially formulated for the sensitive nose such as My Dog Nose It which is non-toxic and paraben-free.
No. 4 - Products that keep your dog cool. You can find cooling collars for active dogs, and if your dog is more of a couch potato, there are cooling mats that keep him cool inside or outside.
No. 5 - Backyard pools are a fun option for Cotons who love the water.

---
Your Favorite Winter Dog Weather Solutions

Problem: Cold or snowy weather can limit your dog's exercise, cause cracked paws, pose potential falls on ice, and be uncomfortable for your dog. Extreme cold can also lead to hypothermia, frostbite, or dehydration. Many Cotons enjoy playing in snow, so make sure you monitor them and protect them with some of the below recommendations from our visitors.

No. 1 - Pet Sweaters. You don't go out without a sweater when it's cold outside, so your dog shouldn't either. Sweaters will keep your Coton warm and look cute at the same time. Our visitors recommend Blueberry pet sweaters and Stinky dog sweaters.
No. 2 - Pad Protection. Summertime isn't the only season that your dog's paws are sensitive to the elements. Chemicals and salt used to melt snow can be harsh on sensitive paws.

-Musher's Secret is a wax put directly on paws for protection in hot or cold weather

-Booties protect your dog's paws as well. Here are your favorites:
Wellies Dog Boots are great in the snow, as they are skidproof as well as waterproof.
Muttluks Reflective Boots can be worn in the heat as well as the cold and snow. They're also reflective which is a nice safety feature.
No. 3 - Dog walking safety. Walking your dog in the winter months can be challenging when it gets dark so much lighter than in the summer. Using a leash light that you can easily clip on your dog's collar will ensure that you and your dog can be seen by passing cars, bicycles, joggers, and other dog walkers. It also makes cleaning up after your dog easier when you can see in the dark.

---
Your Favorite Rainy Dog Weather Solutions

Problem:  Many dogs don't like walking outside when it's wet. This makes sense, people don't like it either, right? A decrease in exercise, unwilling to eliminate when it's wet, and thunder anxiety are problems for many dogs in rainy weather.


No. 1 - Zack & Zoey Rain Blanket keeps your dog dry and it's easy to put on.
No. 2 - Pet Umbrellas are designed so your dog doesn't get wet when it rains. The leash is attached to make walking easier.
No. 3 - Raincoats are made of material to repel water so they keep your dogs dry. Our visitors recommend the Ruffwear waterproof jacket (can be used in the snow also) and the Packable Rain Poncho.

---
Storms of any kind can cause anxiety for our animals as well as us. Check out these anxiety solutions if your Coton is afraid of thunder.
---
Other Related Links

Join the discussion on Coton dog weather issues

Home | Sitemap | About Me | Contact Me
| Privacy Policy | Disclosure




Copyright© 2008- All Rights Reserved