Dog Car Travel and Safety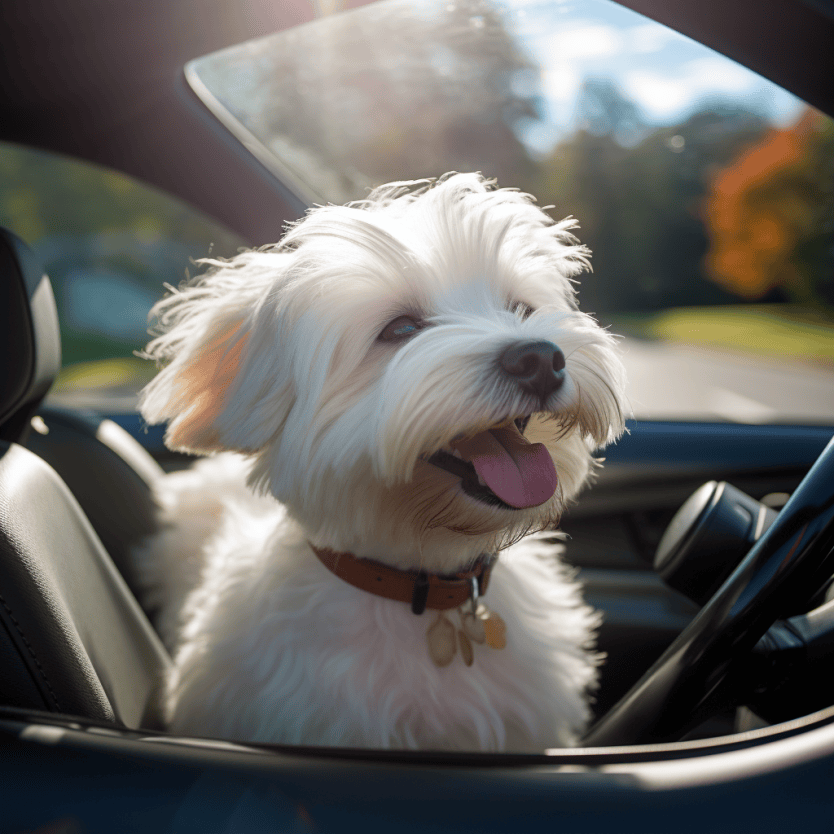 Dog car travel can be a great experience if you make sure you and your pets are safe and comfortable.
It seems common sense not to leave a defenseless animal in a hot car or in the back of a fast moving pickup truck, yet thousands of dogs die every year because of these preventable incidents. Some local and state governments are now regulating how you can transport your dog in an open vehicle.

Dog Car Travel Tips:
DO NOT LEAVE A DOG IN A CLOSED UNATTENDED CAR FOR ANY REASON FOR ANY LENGTH OF TIME. Even on cloudy or just warm days, leaving a dog in a closed car can be lethal. NOT EVEN WITH THE WINDOWS DOWN.


Never let a dog sit in your lap while you're driving - this could be a recipe for disaster.


Keep the child safety window lock in locked position to keep your pup from inadvertently stepping on the electric window button and trapping its head in the window.


Consider a dog seat belt or safety hammock to ensure safety.


Try a crate or car seat for very active dogs who cannot remain still and calm while in the car – the crate can calm and comfort them.


Check with your vet before giving any medications to pets who get motion sickness when in the car.


What dog doesn't love riding in the car with his head out the window? There have been many reported incidents of dogs getting hurt from flying debris. You have to weigh depriving your pup of such pure joy against the threat of possible injury – maybe compromise and give goggles a try to prevent injury.


Make sure you have water available. The Humane Society recommends giving ice cubes instead of water to help if your dog gets motion sickness.
Is your dog's identification is up to date? A microchip and tags are critical in case you get separated from your dog for any reason.


There is contradictory advice on whether to feed a dog before a car trip. It can lead to nausea or an upset stomach. Do some practice trips to determine if your dog gets motion sickness.

Do you know the number one most important thing you can do for dog car travel success?
It's being prepared. If you're just going to the local park or the vet in the neighborhood, you can probably get away with just grabbing your dog and going. But if you're going on vacation or taking a longer trip, preparation is key.
Do you have everything you need? First aid, water, treats, toys, portable bowls, carriers, sunscreen, important phone numbers, and the list goes on and on. Using an organizer is an easy way to make sure you're prepared.
If you're going on a long car trip, practice is the key to success. You wouldn't wake up one day and decide to run a marathon without training or preparing for it. The same is true for preparing your dog for a long road trip. Start weeks or months in advance by taking short trips. How does your dog respond? Does he get car sick? Anxious? Does he get restless and move around or does he just sleep? How does he do when he's confined in a crate or harness?

Using a checklist can save lots of frustration. Click below to find our favorite solutions for all your dog car travel needs.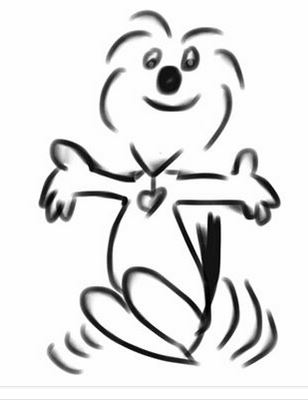 ---
---
Just for fun....

Copyright© 2008- All Rights Reserved