Charly
by Jacqueline Thompson
(York England)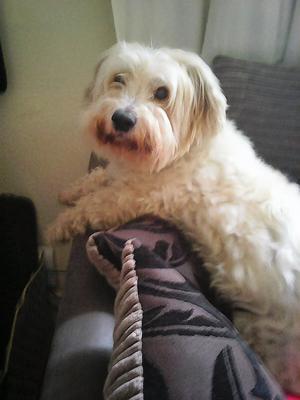 Charly boy
Charly was my best friend . I truly loved him.


I bought Charly in Antibes France ,he was bilingual (true)clever little boy was my Charly .
He died 22nd April and has left a massive void ,I don't know what to do now without him .I miss him so much.
He was my rock and never left my side . He loved his mummy as much as I loved him .Wouldn't be left howled like a wolf with discontent when he was alone . Followed me whenever I moved he was always right there . Hes not there now and I cant bare the thought of never seeing my beautiful boy again .It hurts so much and I wish I could magic him back.
He was a bit naughty at times, very dominant and possessive over his mummy .But that made me smile cause I felt so loved . I needed him and he needed me . He died of kidney failure suddenly I was in total shock 1 month before he was running round like a puppy .He was nearly 11 .
I am totally lost, I'll never forget my boy he made me so happy .Ill love and miss him always xx