Bongo and Melo
by Mena
(Woodbury,NY)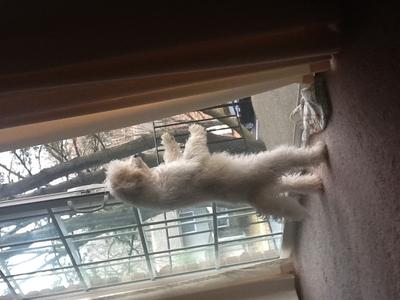 Melo
They both have very different personalities....


Bongo does this thing were after he has gone to the bathroom in the wee wee pad he will come and do anything to let me know so he can get his treat.He will not stop until I go and see what he has done and praise him.
Melo is a tall Coton and he can stand on two legs for long periods of time and now he can also walk a few steps like this.He can jump so high and he keeps getting better and better.
They are so intelligent and fun to watch.
Copyright© 2008- All Rights Reserved