Tuffy communicates a problem
by Iris Miller
(Campbell, CA USA)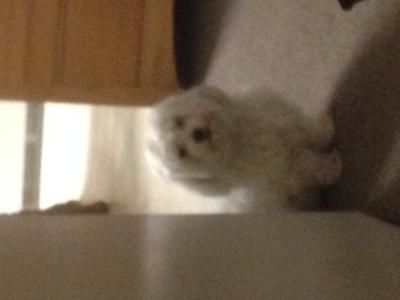 Mommy, something is wrong, help me
Tuffy is so communicative just with his eyes and body language, we've been together 9 years , since he was four weeks old.
Tomorrow he goes in for his fourth bladder stone surgery in two years, Tuffy has a hereditary disease called reoccurring calcium oxylate bladder stones.
He's in a lot of pain.and so tolerant, but he is feeling it.
I am very sad and worried .
I don't understand, if it is hereditary, why have I not seen any other Coton owners remark about this disorder in their dogs? Not here or any other website.
All our love,
Iris and Tuffy
PA posting the picture of him trying so hard to make me understand something is wrong with him( again).
Copyright© 2008- All Rights Reserved