The Coton de Tulear Thief...
by Leslie
(San Tan Valley, AZ, USA)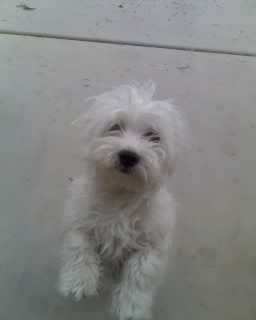 Got socks?
See that adorable face? It is the face of a thief ... a SOCK thief. I know many dogs enjoy stealing a sock or two here and there, but Zero seriously takes the cake! He got in the laundry room one day and took every single sock he could find out into the yard! I had to go find a pair of socks in the yard so I could leave the house.

This wasn't an isolated incident, mind you. We have all now resorted to hiding socks. If Zero can get a sock, he WILL take it. He will try to take them out of your hands as you try to slip them on your feet! Is anyone else's Coton a sock thief?

Copyright© 2008- All Rights Reserved