Sophie, Madagascar's Princess.
by Patti
(Georgetown, Texas USA)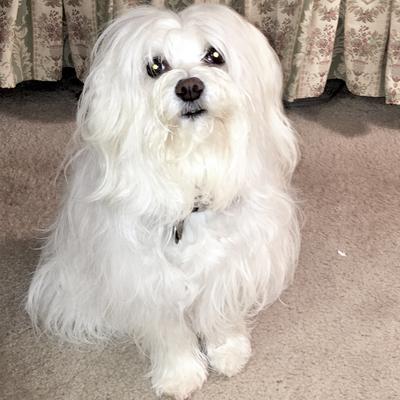 Sophie, my Coton de Tulear
After being the human Mom to 4 huge Weimaraner, imported from Germany in their own first class seats directly to DFW, I had 14 years of their love. Then...... looking up at me from a newspaper ad was my little love, a Coton de Tulear whom I named Sophie. She is perfect.
Copyright© 2008- All Rights Reserved