Sophie, former Queen of Madagascar.
by Blakeney
(Dallas, Texas USA)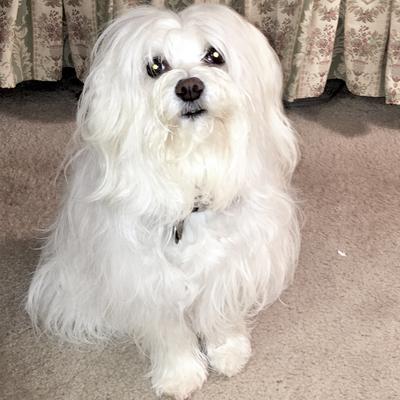 This is as still as I get!
AAt 11 & 1/2 years old, Sophie has never yet met a stranger. She greets with a doggy smile. In all these years, she's never even snapped at anyone.
Join in and write your own page! It's easy to do. How? Simply click here to return to Coton de Tulear Pictures.
Copyright© 2008- All Rights Reserved