Rhylie loves her belly rubbed.
by Patricia Mount
(Port Charlotte, Fl.)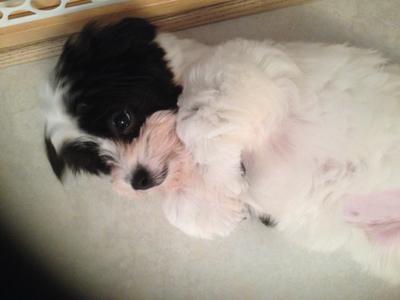 Rub my belly,please!
Princess Rhylie loves playing. She jumps, runs, spins around in the air, walks on her back feet. She has such a great personality and loves people. If they don't pay attention to her she will get their attention by barking and making sure they pet her and give her love.
Join in and write your own page! It's easy to do. How? Simply click here to return to Coton de Tulear Pictures.
Copyright© 2008- All Rights Reserved