Quick update from Connie
by Connie
(England)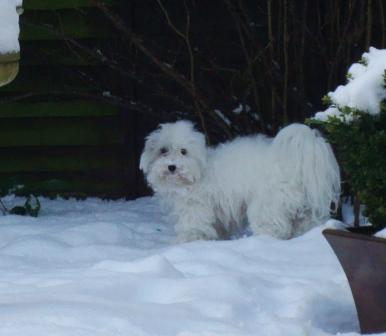 Connie in the snow
We read the stories from other contributors to Connie weekly, and decided it was time we sent an update from Connie.
At last she has a knot free coat!
Eating well, sleeping well, and happy.
Still wary of people on walks outside, so we'll attempt to resolve this in the Spring.
More recently, she's been in the snow.
Bye for now.
Copyright© 2008- All Rights Reserved