Our little Holiday "Beau" turned 2 on Dec. 10th!
by Dana Abundis
(Charlotte, NC)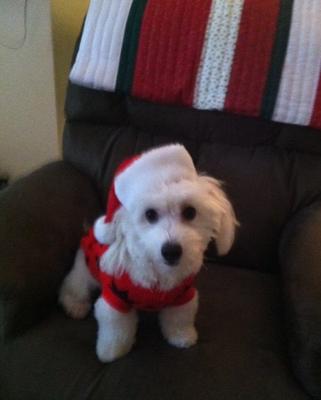 All dressed up for Christmas!
Beau is a wonderful little lap dog. He follows me everywhere in the house. He loves to go outside and peek thru the fence at other dogs walking down the streets. He can be a bit skittish toward strangers, but once he gets to know you, he takes up residence in your lap.
Copyright© 2008- All Rights Reserved