October - DOM
by Diane
(Floral Park, NY)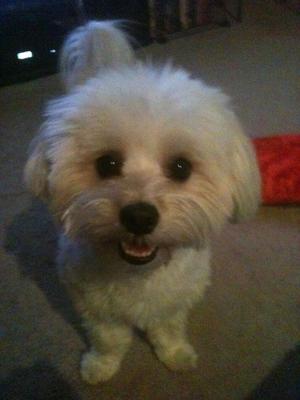 Spanky's dog of the month smile
Spanky has been selected to be Octobers Dog of the Month by the LI Dog (website). We are so excited! We will post the link when its up and running!

Spanky certainly has been enjoying his summer. He has taken up swimming! You can find more pics and stories of Spanky's adventures on his facebook page found as "Spanky Escobar".

We'll be keeping in touch, we love this website!
Copyright© 2008- All Rights Reserved