My spoiled Brutus and that is how it should be for all Cotons!
by Cathi Webb
(Rainier, OR)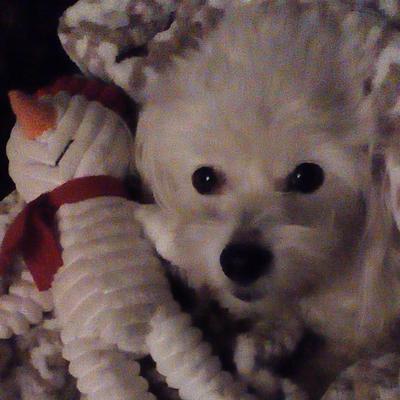 Brutus and his snowman from Santa!
Brutus loves to snuggle and he keeps me warm in these cold months. He is so playful and loving I cannot imagine my life without him!
Copyright© 2008- All Rights Reserved