My dog is obsessed with toys
by Carol
(UK)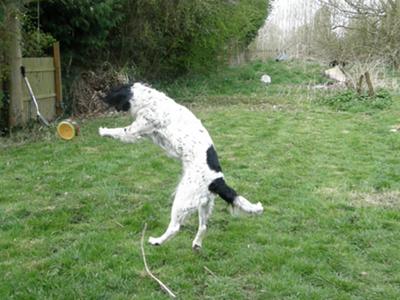 Skye jumping for a toy
I have a three year old bitch and she is obsessed with toys. Every time I let her out into the garden to do her business she HAS to take a toy with her for me to throw, or else she goes into panic mode...running back into the house to search for a toy.


Once she finds one, she comes racing back outside, throws the toy to ME and then barks her head off waiting for me to throw it. Not such a good idea when it is 6.30am and the neighbors are still in bed!
Do you have any ideas on how I can tackle this obsession? And have a more peaceful life?
Copyright© 2008- All Rights Reserved