My Coton is not too smart
by Elizabeth
(Chapel Hill, NC)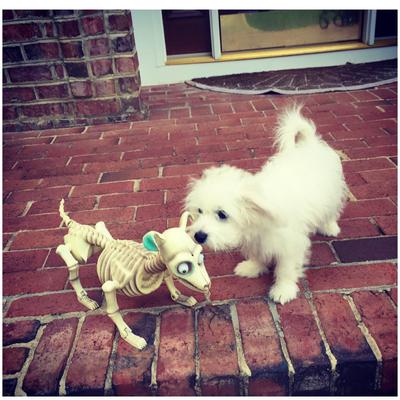 Are they feeding you?
I read everywhere that Cotons are very intelligent and easy to train. Mine is now 16 wks. She is adorable and loves everyone! But I'm having a hard time training her. I take her to obedience class once a week. she knows how to sit but chooses not to and will walk around me instead. Forget about "Down" when I can't even get her to sit!


I bought some dog games where you hide the food and they figure how to get it. she can't seem to figure it out and then just gives up. I've been trying to teach her the name of 2 toys. She just isn't getting it. Are my expections too high? Is she still too young? Or perhaps I didn't get a good breeder and she's just not that smart. I play fetch with her but after a couple of times, she would rather jsut chew the toy. I love her to death, just feel a bit disappointed.
Copyright© 2008- All Rights Reserved