My adorable boy Zuc..
by Donna
(Rockville Centre, NY)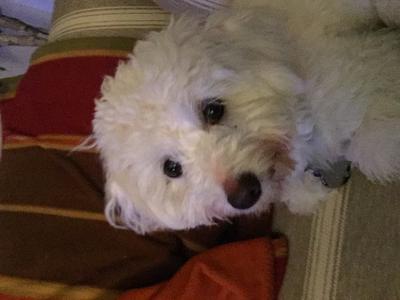 We got Zuc almost a year ago. I was looking for a bright, happy family dog yo help my teenage son who is diagnosed with Down syndrome, to become comfortable around dogs. Zuc has definitely been a wonderful addition to my family!! He's playful, adorable and loyal!
Copyright© 2008- All Rights Reserved