Moriarty Visits Breeder
by Mitchell Tuckness
(Lovington, New Mexico)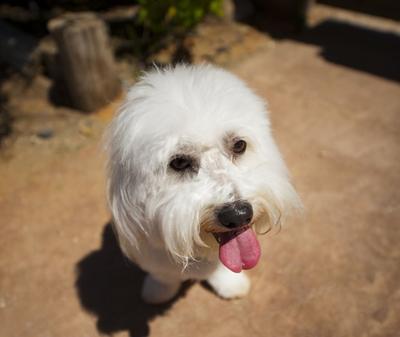 Moriarty in the Sun
As most of you know I am just like most Coton readers, I love my boy Moriarty. I purchased Moriarty from Sandee's Cotons in Texas. I lived in Fairfax VA at the time and Moriarty was flown out to me a couple weeks late because of snow storms. I never did get to meet his breeder, though I got to meet the lady that flies the puppies around the states to customers if they desire them to be delivered to them.


Well now that we live in New Mexico we are about Two hours away from the breeder, so this weekend we are going on a road trip to meet her and learn about Moriarty's heritage. Since he come from a long line of Grand Champions, it will be a real hoot to learn more of his family line, even though Moriarty will not be having puppies himself, his sister had several lovely puppies earlier this year.
I know I can't wait to meet her and see some other Cotons!
Copyright© 2008- All Rights Reserved