Merry Christmas from Brazil to all Cotons in the world!!!
by Cecília Chagas
(SÃO PAULO-BRAZIL)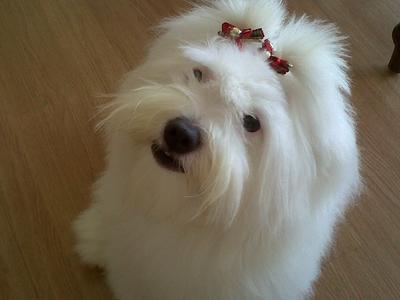 Merry Christmas and Happy 2013 to all of you.
Tica is my joy and I have to thank you all for advices, since I was looking for a breeder here in Brazil.
Thank you for sharing histories, doubts, worries and so much joy.
I'm sending a new picture of Tica.
Warm regards from Brazil!!!!!!!
Copyright© 2008- All Rights Reserved