Maxwell September 4, 2013
by Beth
(Conshohocken, PA)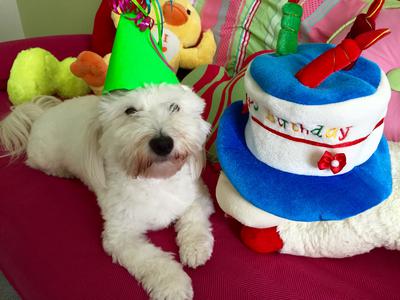 Maxwell celebrating his third birthday.
Maxwell loves ice cream and blueberries. I always make a human and dog friendly cake served with vanilla ice cream and we sing happy birthday.
Join in and write your own page! It's easy to do. How? Simply click here to return to Happy Birthday Club.
Copyright© 2008- All Rights Reserved