Licks all the time, people, furniture.....

(Lexington, South Carolina)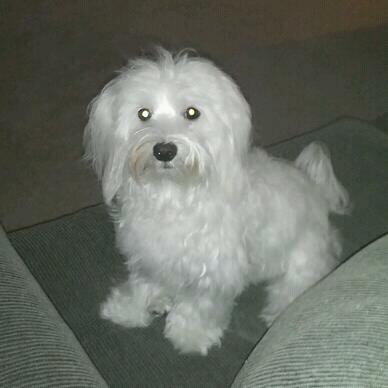 We have a male Coton, Ollie, he is 1 and half years old. We is an alpha dog with a great personality. Even though is an Alpha dog, he gets skittish around people he doesn't know very well. Once he gets used to you, then he is fine. He's a happy dog and keeps us entertained. It's just me and my husband in the home.


The problem we have him. Is licking!!! Ollie didn't start the licking right away, but, started this real bad in the last six months. He is well trained. He's potty trained, crate trained while we are away, but does sleep with us.
When we have visitors, it's embarassing, because he will not stop licking them! We have really been working with him not to lick so much and he seems better with us, but, as soon as a neighbor stops by or family and freinds come to visit, he acts almost uncontrollable with his urge to constantly lick. We know that licking is a dog's way of showing affection and love, but, this type of licking is different. You can hardly pet him because he is attacking your hands to lick them.
Help!! Can someone tell us something we can try to calm him this habit down. Believe me, he gets plenty of love, petting and affection from us. My husband is retired and home all day and they are best buddies. When I'm home, he loves lying beside me in my chair and we play with him alot. He truly is the best dog we have ever had!!