Jasper
by Leslie Hawkins
(Portland Oregon)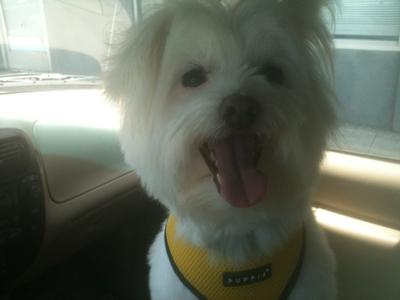 Jasper is such a tender pup.. I love him and although he tries to act rough in front of other bigger dogs that he does not know, he is the cowardly lion.

At the dog park he jumps out of the car and runs and barks. Jasper loves life. He shows it every day through running, barking, sharing kisses and being with you. Jasper is incredibly loyal. He wants to be right with you in the family room. He follows me from room to room. I just love him so much.

He was a rescue found on the street of a rough urban area where he was probably bullied. My job now is to give him a good life as he has given me a good life.

Copyright© 2008- All Rights Reserved