Izzie Pierre, August 28, 2012
by Sharon L Haywood
(La Center, WA, USA)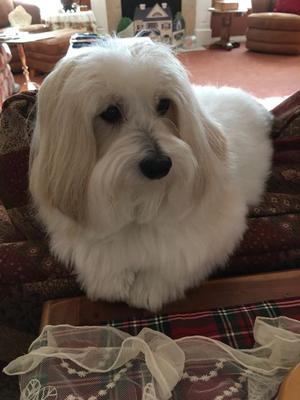 Izzie on the back of the love seat, he likes a high perch.
A true Coton personality, Izzie is a funny guy and loves to be loved. He also loves a schedule for our daily life and loves his toys. He is an only fur kid & very spoiled & loved.

Izzie is a wonderful companion. The Coton breed is special for sure.
Copyright© 2008- All Rights Reserved