How to brush the coton's coat to keep thst distinct cotton look
by Pamela
(London)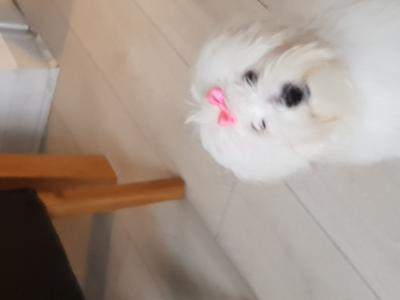 The first groom my coton had they cut the hair around the eyes and it has never grown back properly as it should.


How can I keep that distinct t Coton look?
Many thanks for your advise
Pamela
Join in and write your own page! It's easy to do. How? Simply click here to return to Coton de Tulear Grooming FAQs.
Copyright© 2008- All Rights Reserved