Housebreaking for Linda in Ontario
by Iris
(Campbell,CA USA )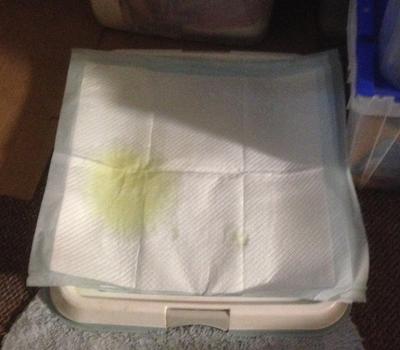 Tuffy's indoor pee pad on the tray
Here's a picture from Tuffy for your Coton.
He cooperated with a sample on his pee pad by the door.
Good luck and stay well, and love your Coton.
Join in and write your own page! It's easy to do. How? Simply click here to return to Dog Behavior Question.
Copyright© 2008- All Rights Reserved