Honey and Belinda!
by Jo
(Belfast N Ireland. )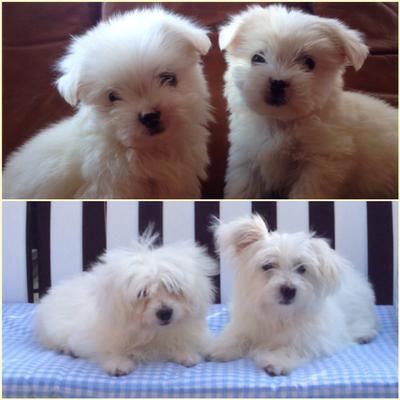 I posted a picture of Belle on this page. My lovely fluffy white Coton Belle! She went to be spayed but just never recovered. I was so upset. Two months later Honey and Belinda arrived to cheer me up! My two gorgeous new Cotons!
Am finding two Cotons are easier than one and am loving every second with them! They have very different personalities and that's great!
Copyright© 2008- All Rights Reserved