Happy Fall Coton Friends
by Vicky & Jonah
(Arizona)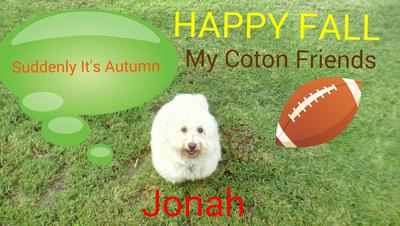 Happy Fall 2015
Today is the first day of Fall. It now has started cooling down at night which keeps our roads & sidewalks cooler during the day so we can add an extra walk in the evening to our day.

The mornings now remain cool until 10-11am for frizbee. I'm a happy Coton.

Happy Fall Coton friends!
Copyright© 2008- All Rights Reserved