Even a princess can't be beautiful every day.
by Sherry
(Anchorage, AK)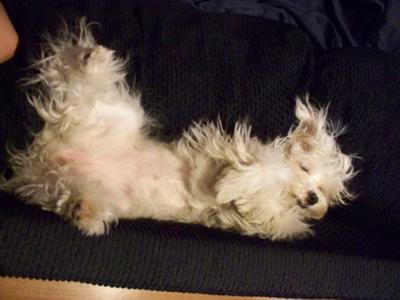 Sinking couch potato..
Imagine spending the day in bed. That is what this collection of pix reminds me of. Cinderella loves the back of the sofa too. She found herself wedged in between the back and the cushion. Too cute. Does your Coton sleep with hind legs stretched out straight? They are the sweetest dogs.
Copyright© 2008- All Rights Reserved