Does your Coton like to be brushed?
by Nicki
(Ohio)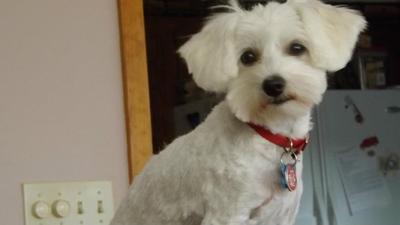 Della will not hold still for more than 4 minutes at a time for brushing. I read online this is supposed to be a great bonding time between owner and puppy but she seems to hate it.


I have all the best brushes and grooming tools but she just doesn't like the brushing sensation. For this reason we have had to keep her short because her mats get out of control without proper brushing.
I was just wondering if anyone else has a problem with brushing/grooming their Coton.
Copyright© 2008- All Rights Reserved