Does my dog look guilty?
by Gale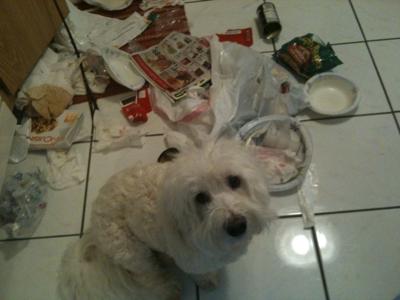 What does a guilty Coton look like?
I couldn't resist sharing this picture of Luc caught in the act. I thought we had overcome his uncontrollable desire to get into the trash. He was doing so well that I stopped using the child safety lock.

Guess Luc and I need some more training. But he really does look guilty doesn't he?
Copyright© 2008- All Rights Reserved