Crate training, is it possible with this breed ?
by Tan
(Minneapolis)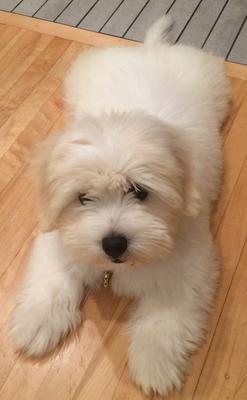 Hi, I just got a new puppy a week and a half ago. His name is Beny and he's 3-1/2 months old. There so much to learn about him and he's been such a joy to be around. Currently, he sleeps in his crate at night next to our bed. He's pretty quiet doing that as long as someone is in the room. As soon as we leave even for 15 seconds, he begins to whine. I'm thinking this is pretty normal.


My question is, do we continue to keep the crate in the bedroom even when he grows up ? Does this breed tolerate being alone at home or in a crate at home ? My thoughts on the subject is maybe when he grows up and is potty trained, then we might not need the crate, maybe ? I'm not for or against the crate. I just want to be able to leave the house for 3-4 hours and not worry about a crying dog that whole time. Some people say dogs that are used to the crate actually like it but does that apply to a companion breed that really likes to be next to people all the time?
Copyright© 2008- All Rights Reserved