Coton de Tulear / Havernese mix.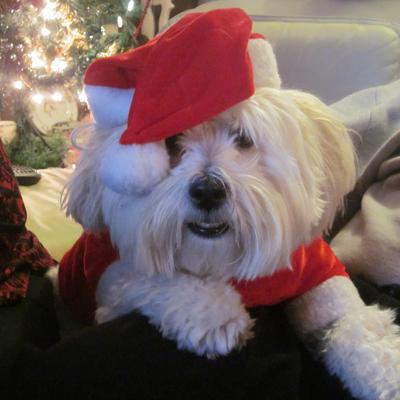 This is our Abby
My Coton/Havernese is 8 l/2 years old. Four years ago she had a bought of hemoragic gastrointeritis, she recovered with antibiotics Metronidazole, however she had many side effects, that took a long time to recover from. Just in the last week (July 18th, 2019) she had the runs. Of course I panic, as this is how the gastroenteritis started. I have taken her to my Vet (of 50 years with all my pets) There is no sign of blood in the loose stools as she has a pee pad station and I use a white liner. She is eating her Royal Canin Gastroenteritis kibble and drinking. My vet prescribed Metronidazole again, I am more than hesitant to give her this because of all her issues with this in the past.


May I add she, is our baby, and my husband and I are concerned. She does have separation anxiety (my diagnosis) when I take her for her grooming she is there lea for 4 hours , not by my choice. She loves the groomer, I believe after reviewing my grooming receipts this stomach issue starts within a week of grooming! The groomer is at my Vets office. We are beside ourselves as what to do. (July 23 2019) She is eating, drinking, still loose stools no sign of blood). Acting normally, nothing unusual but for loose stools.
Copyright© 2008- All Rights Reserved