Coton de Tulear disobedience issues
by Dee
(Nassau County, NY)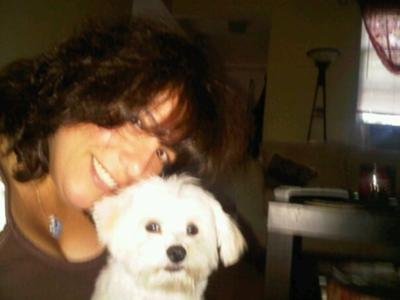 Me and my Boy Spanky.
Ok, this site is extreemly valuable to me and I need your advise desperately as I think i may have spoiled our Coton de tulear, Spanky (could it be?)


We are having a few obedience issues. Still a very good dog (as he has been 100% housebroken since 4 months old - now almost 7 months), however he is challenging us and i think unfortunately he may be winning.
He has started to bark a lot. I would not say it's totally excessive, but he seems to be barking more than we would like to accept. It's usually when we are not paying attention (which believe me is seldom!) and then when we try to correct, he goes for our hands and or feet or clothing. Not an aggressive bite at all, but that teething nibble and grab.
We say no, and he starts to bark. We say no again and or go to pick him up (which im sure is so wrong) and then he runs about like a crazy dog, stoping and barking intermitttenly. Last night we just ignored him and after less than 5 min he stopped. But, he started again, just before bed, with the nibbling of my hands and as soon as I say No, the barking starts all over again.
I need to control the barking so we do not disturb the neighbors - that is a must in our complex. I am looking into obedience training but so far, it's expensive and we still have the neutering to do and pay for. He has been sooooooooooooooooooooo good with everything, without the assitance of a profesional trainer, that I just know with the right guidance I can train him myself.
What advise can you coton owners give (he is so affectionate, loving, loves people and k9's especially - the pulling on the leash has gotten better but we are still working on that).
Thank you all in advance for your input!