Carmella Sue "Carmie", our therapy dog.
by Jeanne White
(Midlothian, Virginia)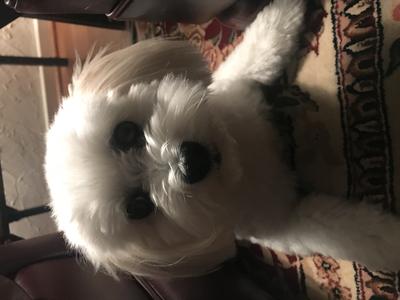 For the last two years, our 4 year old Coton has been part of a wonderful organization, Caring Canines, a group sanctioned by the Alliance of Therapy Dogs. One look at our Carmie and the elderly and infirmed light up and forget about their troubles. She loves to be petted and oohed and aahed over..
Join in and write your own page! It's easy to do. How? Simply click here to return to Coton de Tulear Pictures.
Copyright© 2008- All Rights Reserved