Can I lick the bowl, Mom?
by Carol and Pogo
(Vestal, NY)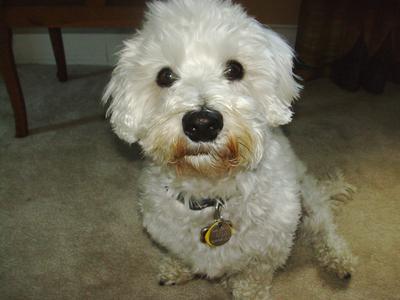 Pogo LOVES to lick our plates and bowls clean and sometimes he gets a little "messy". Pogo lives for food! Can anyone else relate? I try and avoid anything red - but it's hard to say no to this little face staring up and waiting (begging) for the last scrap.....and it's all worth it in the end.

Now it's time for a good FACE WASH!


Copyright© 2008- All Rights Reserved