Brush Your Dog Regularly
For Grooming Success
Brush dog - puppy vs. adult
Don't be fooled by your puppy's easy to care for coat. I remember thinking, I don't know why I was told the Coton de Tulear was high maintenance as far as grooming, because Luc's coat is a breeze to care for.
Well, I didn't know that the adult Coton coat starts coming in sometime between 6 and 14 months and becomes a little more challenging to manage. His tendency to mat took our grooming sessions from a playful and bonding time to one of me chasing him around the house because he knew what was coming.
He had to be brushed more often during this time period, but after Luc lost all of his puppy coat, we were fine. Today I keep him in a puppy cut because it just suits our lifestyle better. We live in Florida so it's cooler for him and we live on a lake and he's easier to keep clean with the shorter hair. Plus he's still adorable.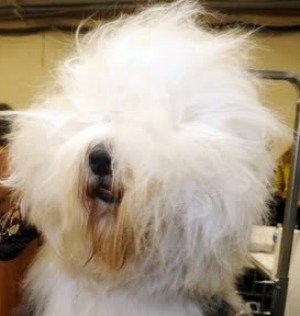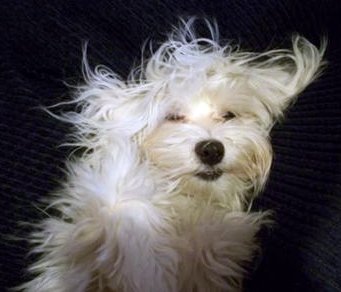 Small Dog Grooming Tips that Work!